Product Description
Healforce Smart Plus E Water Purification System
Complementary water purification techniques, including state-of-the-art electrodeionization technology,ensuring delivery of constant and reliable quality Type 2 pure water
Not just a bigger display. A better display
It's one thing to make a bigger display. It's something else entirely to make a bigger Touch display with brilliant colors and higher contrast at even wider viewing angles.
Premium water delivery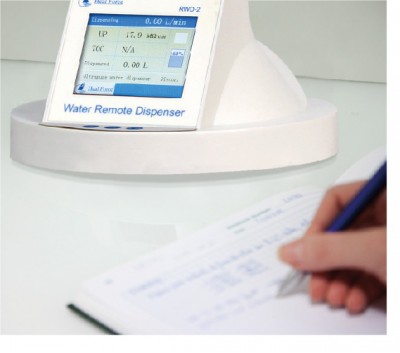 Each remote water dispenser has a backlit screen enabling the user to check system operation and water quality at a glance.
Dispenser units are placed on a recirculation loop, and can be located up to 3 meters from the main unit or from the previous dispenser on the loop.
Easy operation that allows users to select either manual or automatic delivery to save valuable time.
Dispensers are designed to accommodate all commonly used glassware.
For hands-free water delivery, an optional footswitch can be connected to the system. Press once to start and once to stop.
EDI know-how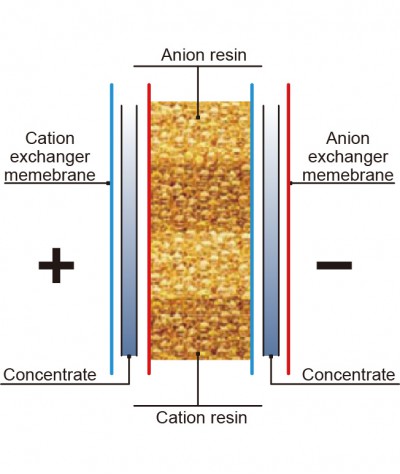 Adoption of Electrodeionization (EDI) module brings benefits including lower energy consumption; lower maintenance cost; better ion exchange and no particulates or organic contamination
The Smart Plus NE/Smart Plus E models incorporates state-of-the-art Electrodeionization (EDI) technology to purify the water instead of only using conventional ion exchange.
EDI is an electrically-driven water purification process which involves the use of Ion Exchange Resins and Ion Permeable Membranes. Resins are continuously regenerated by the electrical current and are never exhausted.
What benefits you can get
Constant high efficient removal of ions and small MW charged organic (Resistivity > 10 MΩ‐cm)
No exchange of spent resins
No regeneration chemicals
Low energy consumption
Typical <10 watt light bulb
Low operating cost and low maintenance
Full Spectrum UV treatment
Low microbial and organic specification
High transmittance synthetic quartz sleeve for higher efficiency
Patented lamp life indicator is designed to predict lifespan according to actual conditions
Specifications Healforce Smart Plus E Water Purification System
Model
Smart-E
Feed Water Requirement
Source
Tap water
Conductivity*
<2000us/cm
Hardness**
<450ppm as CaCO3
Pressure
0.05~0.5MPa(7-72psi)
Temperature
5~40℃
Purification Water(Class III)
Ionic Rejection
Bacteria Rejection
Conductivity
1~20us/cm
Productivity Rate
30L/h
High Quality Purification Water(Class II)
Resistivity At 25℃
10MΩ.cm
TOC
<30ppb
Dissolved Organic
<0.1ppm
Productivity Rate
15L/h
Electrical Requirements
Electrical Voltage
110V/220V±10%
Electrical Frequency
50HZ/60HZ
Packing Information
Net Weight
Main units
32kg
Water tank (30L)
7kg
External Dimensions(W×D×H)
Main units
315×525×570mm
Water tank (30L)
380×380×595mm
Shipping weight
Main units
45kg
Water tank (30L)
15kg
Shipping Dimensions(W×D×H)
Main units
525×610×770mm
Water tank (30L)
520×440×615mm
* If feed water quality is poor(Conductivity>1000us/cm), 3 class strengthened pretreatment module and RO-2 type is highly recommended
** When hardness of feed water is high(>450ppm as CaCO3), 0.5T water soften tank is recommended
---
---
Produk asli Kami distributor langsung Water Purification . Harga murah dan berkualitas bergaransi tentunya. dapat di kirim ke seluruh wilaya indonesia.
Dalam pengiriman produk yang pelanggan beli, sebelumnya sudah kami cek untuk memastikan produk dalam keadaan baik dan siap kirim.
---