Product Description
Sokkia IM 105 Total Station (Acurasi 5 Detik, 2 Dispaly, Laser 1000 Meter)
Features Sokkia IM 105 Total Station :
5″ Accuracy
Construction and Survey Application Software On Board
Best-in-Class Measuring Distance Feature
Dual Side Display Control Panel.
Reflectorless operation from 0.3m to 1000m.
IP66 – Strong Environmental Specification against Tough Sites
Integrated Bluetooth® technology
Up to28 hours of battery life in Eco mode
Key buttons are illuminated to minimze mistakes.
Advanced security and maintainance with TSshield™
Internal memory has 50,000 points to record.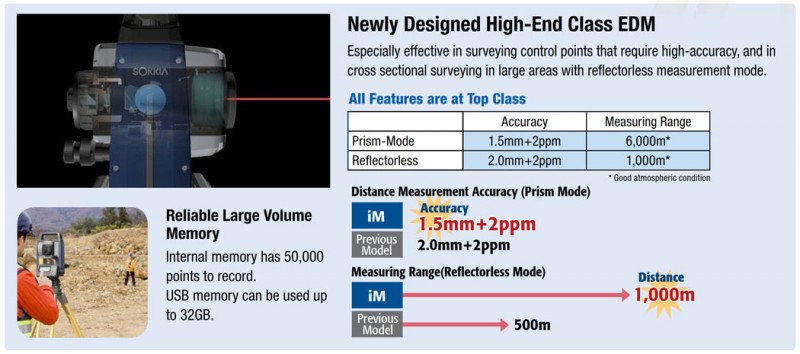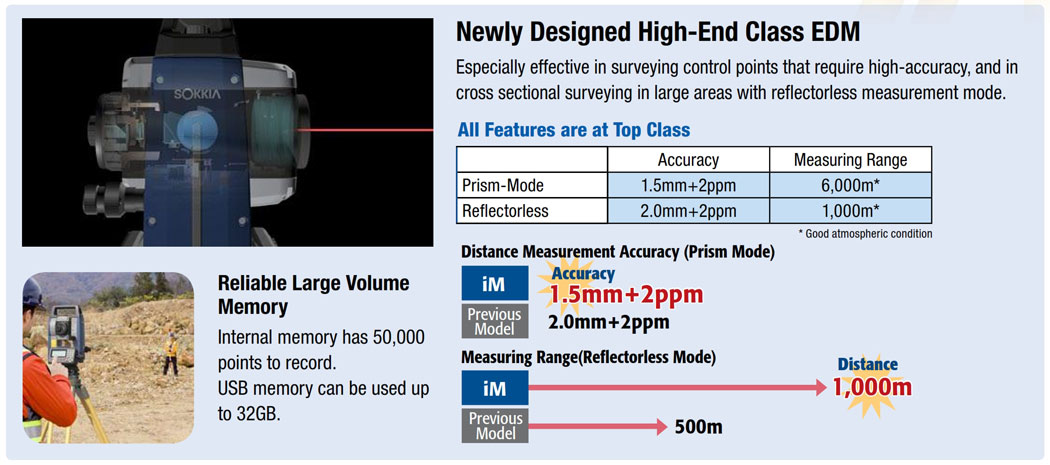 Paket Pembelian Sokkia IM 105 Total Station :
Sokkia IM105 (Penganti SERIES CX105)
Alumunium Tripod
Prisma Polygon
Pole / Stik / Tongkat
Prisma Pole
Charger
Batrai
Flask Disk
CD Software
Hardcase
Sertifikat Kalibrasi
——————————————————————————————————————————————————————————————————
Karyamandiritechindo.com Supplier dan Distributor Sokkia di Indonesia, Jual Sokkia IM 105 Total Station, Berbagai Merek Tersedia di karyamandiritechindo.com
Jual Sokkia IM 105 Total Station harga kompetitif Tentunya Gratis antar untuk Area Jakarta dan dapat dikirim keseluruh Indonesia, Jika Anda butuh bantuan silahkan hubungi Customer Service (026) 5540 5390 & Whatsapp di 0813-1864-0412 dan Email karyamandiritechindo@gmail.com