Product Description
Bushnell Equinox Z2 Night Vision Monocular 3×30 (260230)
Karya Mandiri Techindo has a wide range of Bushnell products – search by type, or model, or filter by brand to find the one you are after. If you still can't find it contact us..
The Bushnell® Equinox Z2 night vision monocular enables you to see targets more than 500 ft away day or night with a power built-in IR illuminator. Stream live video to you mobile device and control zoom, video recording, image capture, and IR brightness directly from your mobile device
HD VIDEO RECORDING – Capture high-quality 1080p video, day or night.
SHARE – Upload video and images to smart phones, tablets and computers for fast sharing.
BUILT-IN IR ILLUMINATOR – Allows for viewing long range targets day or night
Features Bushnell Equinox Z2 Night Vision Monocular 3×30 (260230)
Shooting Illustrated
If, like me, $5,000 is a bit much to spend on a single optic that's really only useful at night, the Bushnell Equinox Z2 is a perfectly acceptable—and indeed quite useful—compromise that you'll be glad to have on a dark, moonless night when trouble's afoot.
— Ed Friedman, Product Review: Bushnell Equinox Z2 Night Vision Monocular
OBSERVE YOUR SURROUNDINGS IN COMPLETE DARKNESS
Equipped with a powerful built-in infrared illuminator, the Bushnell Equinox Z2 Night Vision Monocular enables clear viewing in low-light conditions and even total darkness. The infrared-sensitive complementary-metal-oxide-semiconductor (CMOS) sensor provides edge-to-edge resolution and outstanding image quality, while the fully multi-coated optics increase light transmission and decrease glare for a clear, illuminated image. With 3x magnification and a 30mm objective lens, this compact night vision monocular lets you effectively view objects up to 600 feet away in night mode when the infrared illumination level is set to high.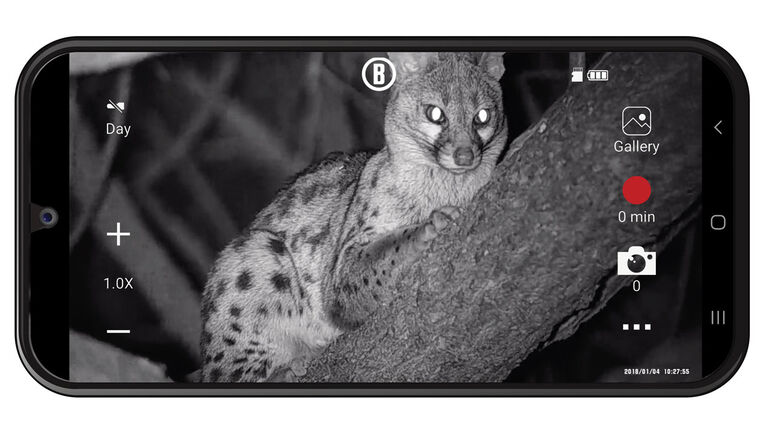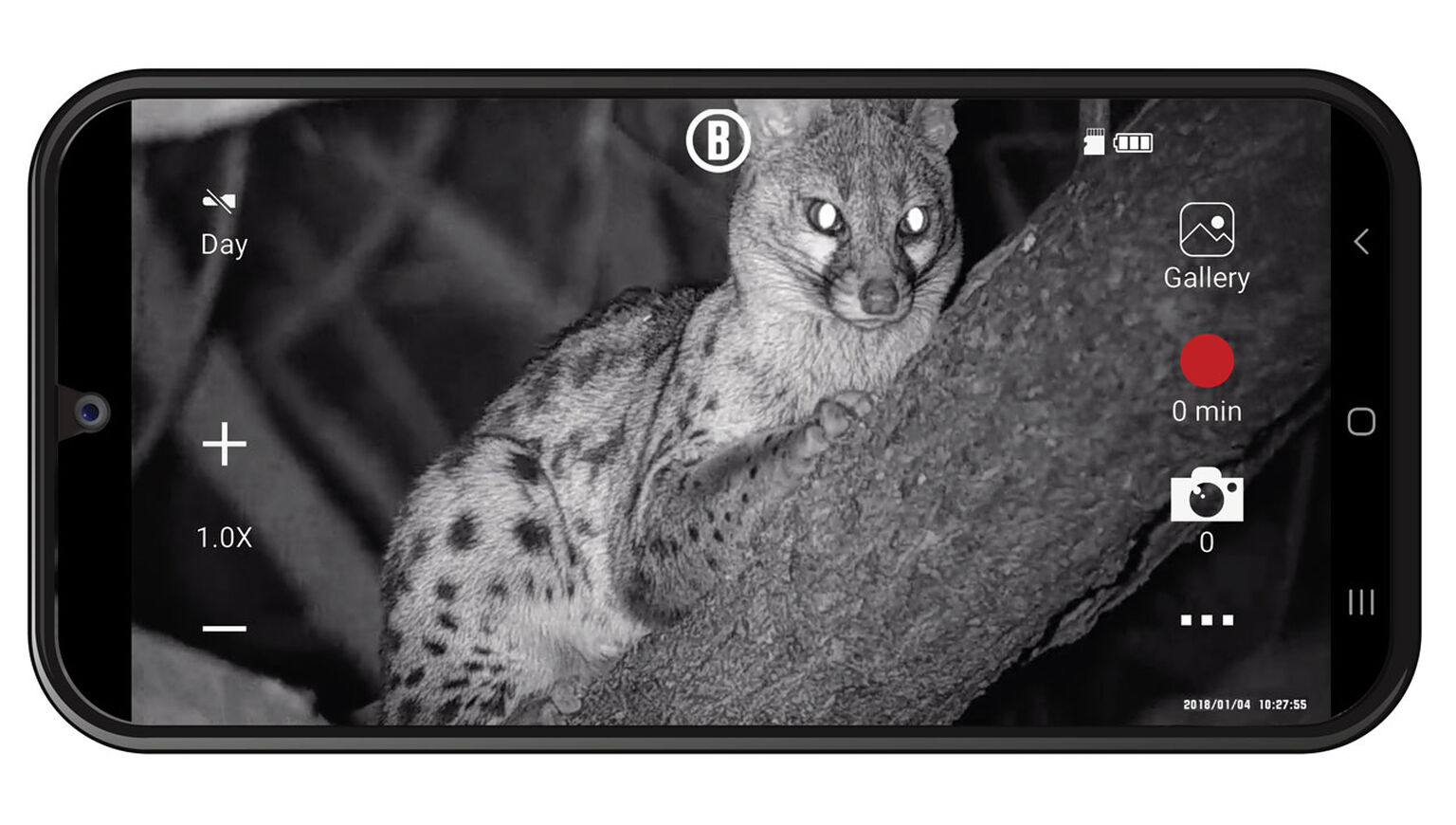 RECORD AND STREAM VIDEO
Not only can you view your subject at night with the Equinox Z2 Night Vision Monocular, you can also record its image as a still photo or video clip. Simply insert a micro SD card (not included) to capture high-quality video (up to 1080p) and images and then easily upload the files to your smartphone, tablet, or computer. You can also stream live video footage via Wi-Fi using the Bushnell Equinox app, which features robust menu options for remote operation and is ideal for monitoring and controlling a tripod-mounted Equinox Z2 unit.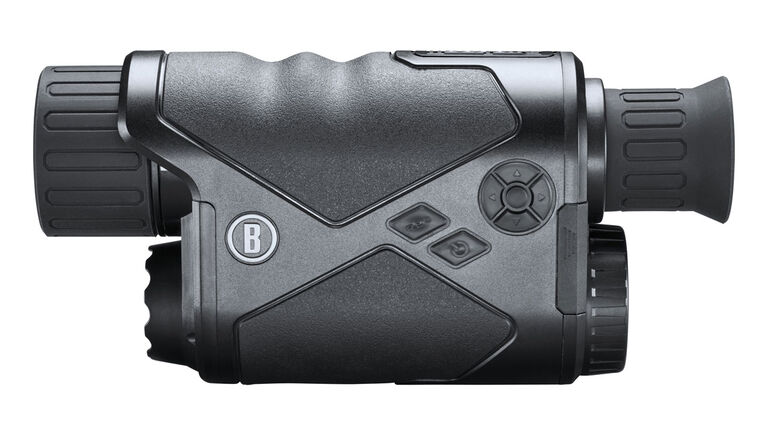 COMPREHENSIVE AND AFFORDABLE NIGHT VISION SOLUTION
While night vision capabilities are extremely useful, until now, most night vision monoculars have been prohibitively expensive. The Bushnell Equinox Z2 Monocular is a robust yet cost-efficient solution for seeing clearly in the dark. Whether you're looking to use night vision for recreational purposes like hunting, fishing, and camping, or for security and surveillance applications, the Equinox Z2 offers the comprehensive features you need at a competitive price.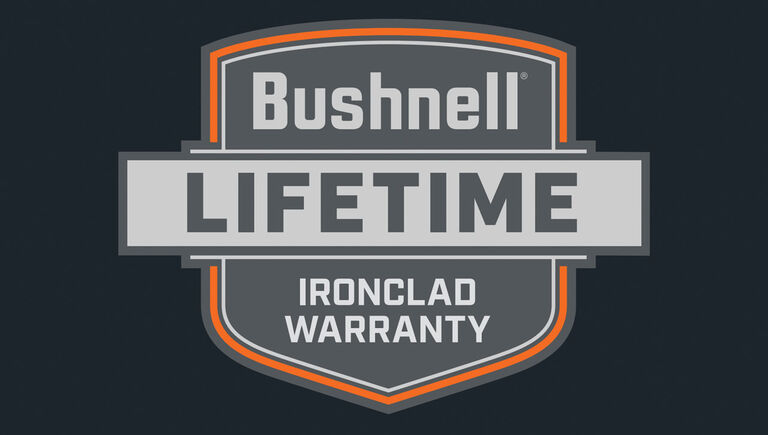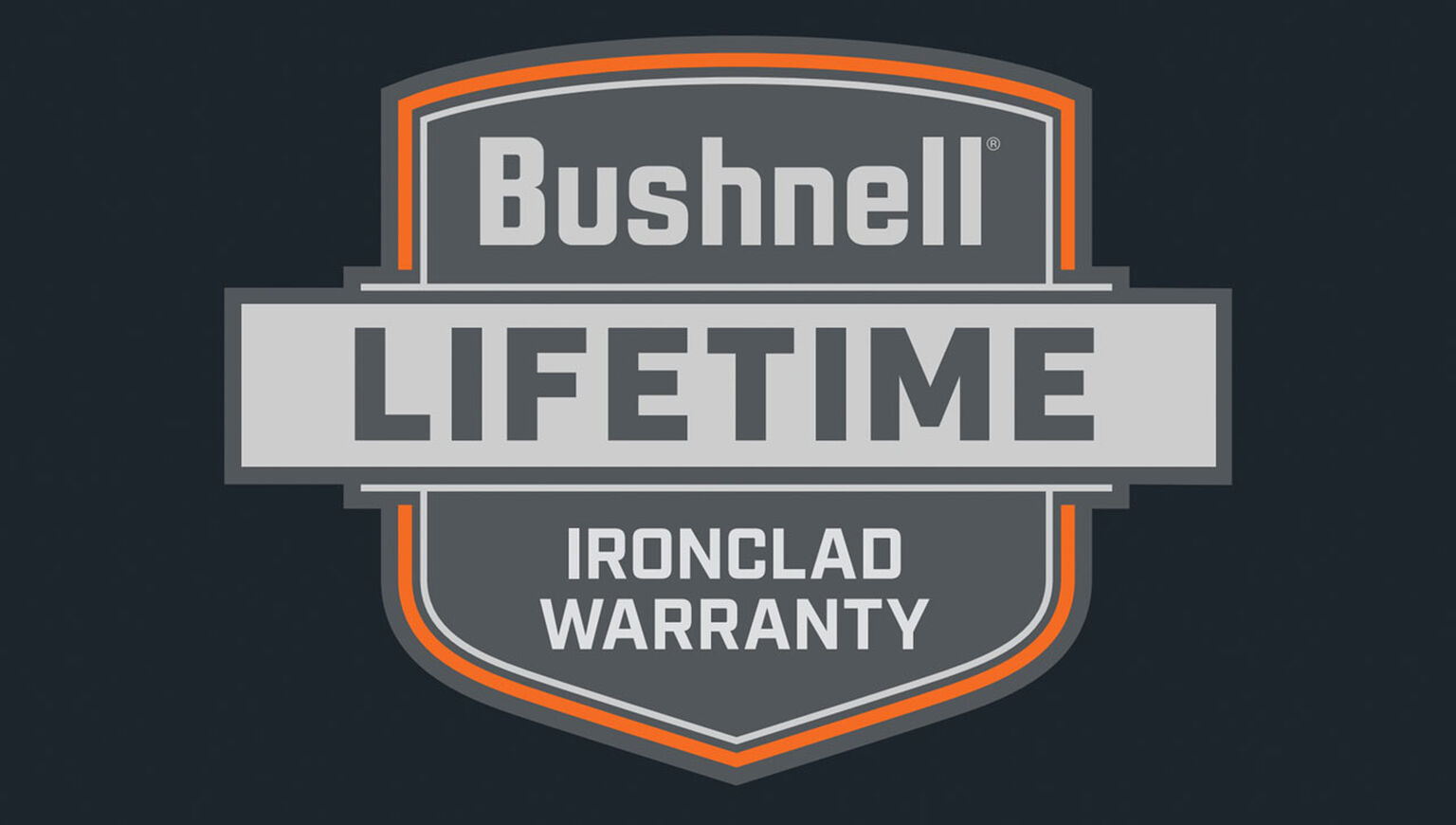 BUSHNELL LIFETIME IRONCLAD WARRANTY
All Bushnell products are engineered to deliver to your expectation and manufactured to withstand the rigors of the outdoors for the lifetime of the product. Bushnell Night Vision has a 5 year product lifetime. In the event that our product fails you, we will stand behind it and repair it at no cost to you. If we can't repair it then we will replace it with a product of equal or better value. No receipt required and fully transferable.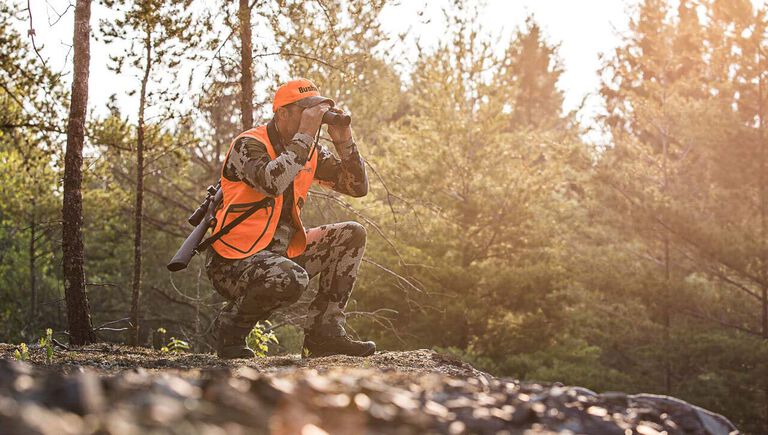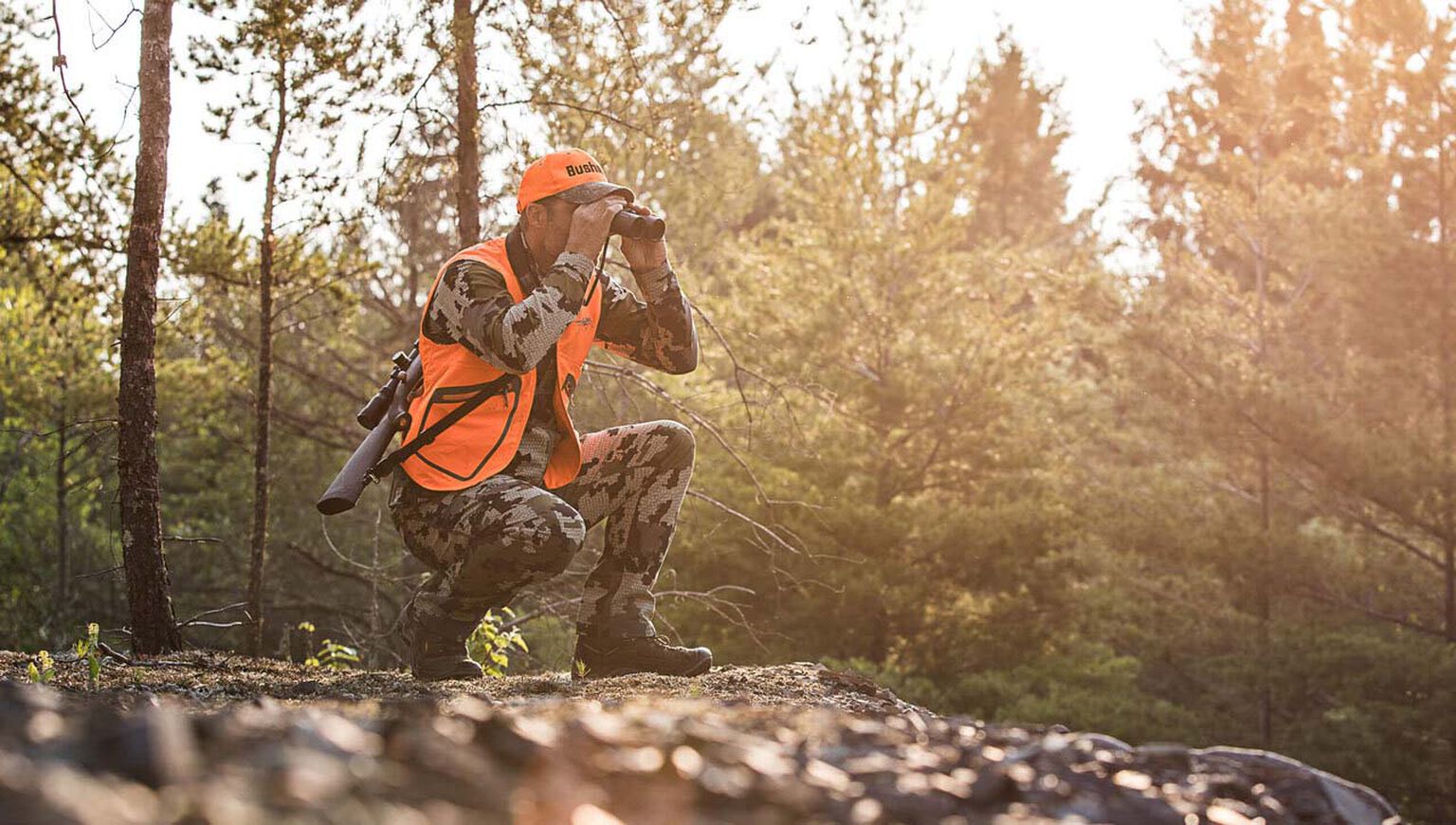 BUSHNELL: THE INDUSTRY LEADER IN HIGH-PERFORMANCE SPORTS OPTICS
Since 1948, our guiding principle is to provide the highest-quality, most reliable and affordable sports optics on the market. Our award-winning products enhance the enjoyment of every outdoor pursuit and empower everyone to get out and experience their passion. Combining cutting-edge design and best-in-class performance with a commitment to being accessible to all, Bushnell is the most recognized and reputable sports optics brand in the world.
Specifications Bushnell Equinox Z2 Night Vision Monocular 3×30 (260230)
| | |
| --- | --- |
| Item ID (SKU) | 260230 |
| Magnification x Obj. Lens | 3x30mm |
| Distance | 500ft. / 152m |
| Built-In Illuminator | Yes |
| 1080P HD | Yes |
| Wifi-Enabled | Yes |
| App-Enabled | Yes |
| Audio/Video | Yes |
| Batteries | Not Included |
| Color | Black |
| Length | 6.457 in. / 164mm |
| Width | 3.228 in. / 82mm |
| Height | 2.087 in. / 53mm |
| Weight | 15 oz / 425g |
| Product Type | Digital Night Vision |
| Configuration | Monocular |
| Collection | Equinox Z2 |
| Battery Type | 4 AA |
| Memory Card Type | Micro SD, 32GB Max. |
---
---
Produk asli Kami distributor langsung Bushnell . Harga murah dan berkualitas bergaransi tentunya. dapat di kirim ke seluruh wilaya indonesia.
Dalam pengiriman produk yang pelanggan beli, sebelumnya sudah kami cek untuk memastikan produk dalam keadaan baik dan siap kirim.
---