Product Description
LK3600+ Portable Nuclear Radiation Detector Dosimeter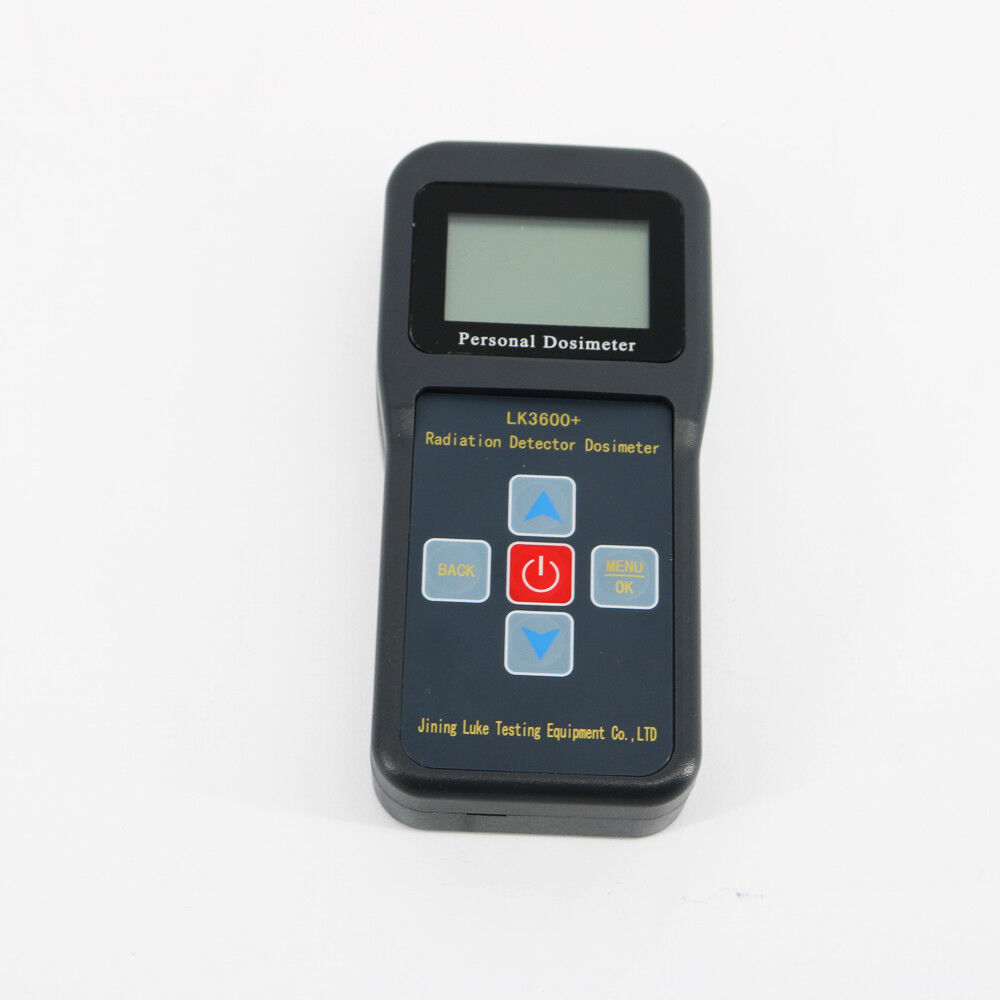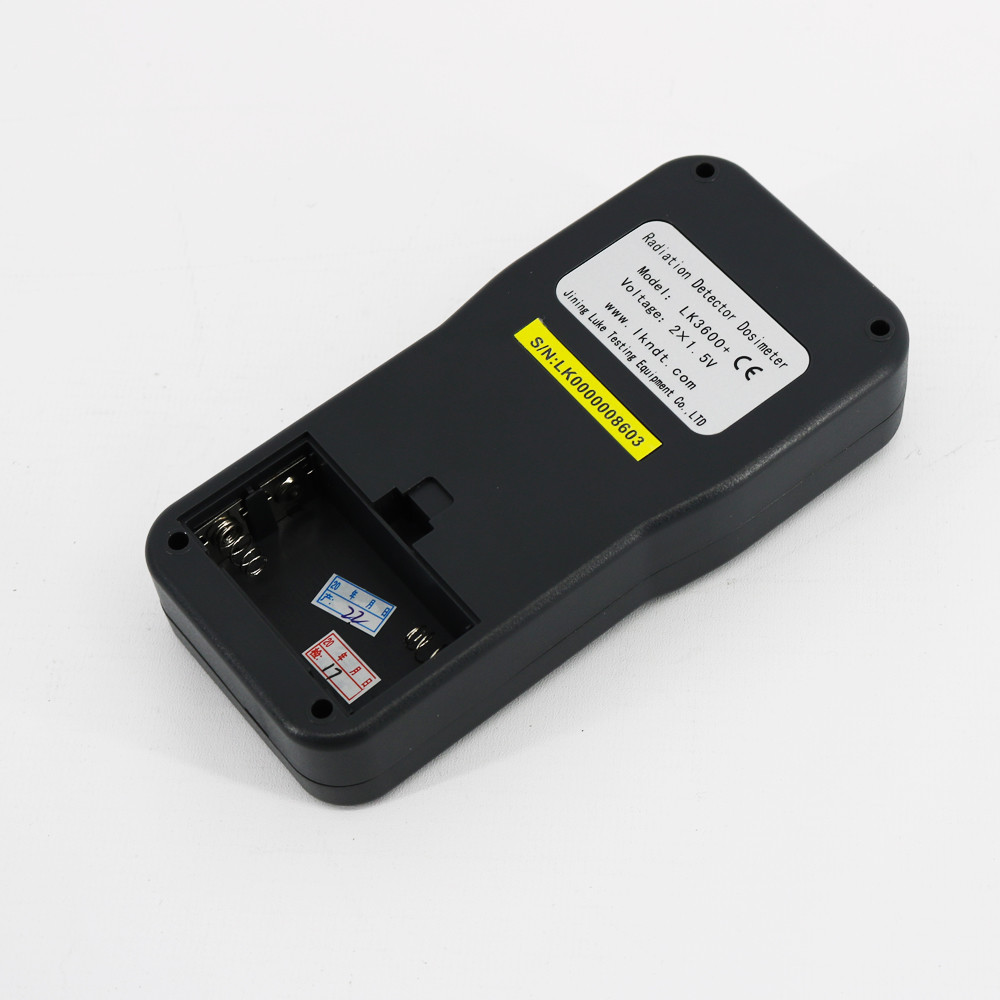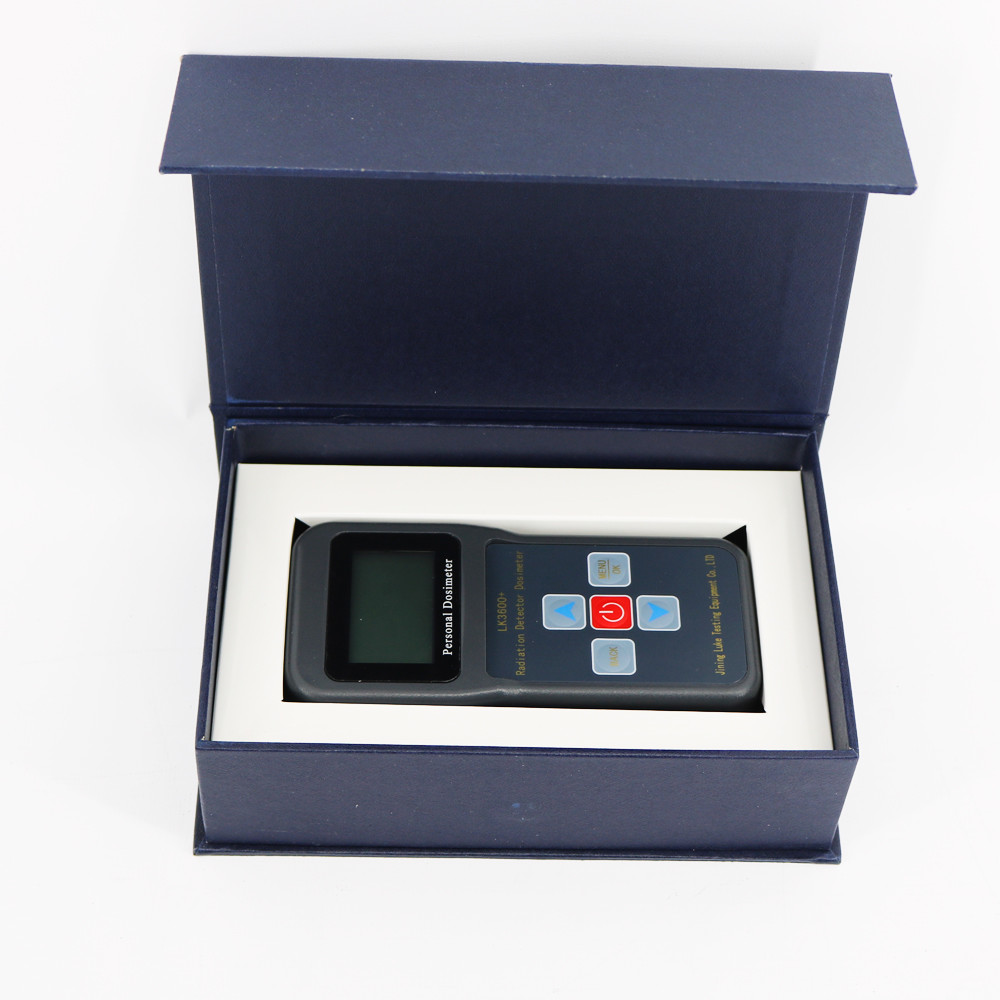 Features LK3600+ Portable Nuclear Radiation Detector Dosimeter
Monitor X, gamma and hard beta rays.
With high sensitivity, the instrument can also measure the environment background.
Interface using both of Chinese and English.
Contemporary measurement and display for both of dose rate and accumulated dose.
The permanently saved data will not lose after the power failure.
Graphic LCD with adequately big screen.
Low power consumption; indication function of battery under voltage.
Presettable alarm threshold of dose rate and accumulated dose.
Optional alarm modes including sound / light / vibration.
Technological Parameters
Radiation Detection: X ,gamma and hard beta rays
Detector: energy compensation GM tube (Geiger counter tube)
Measurement range
Dose equivalent rate: 0.01-1000μSv/h (maximum 10mSv/h)
Accumulated dose equivalent: 0.01μSv-500.0mSv
Energy range: 50 keV-1.5 MeV ≤±30% (for 137Cs 1)
Relative inherent error: ≤±15% (137CS 1mSv/h)
Sensitivity: 80 CPM /μSv/h (for Co-60)
Alarm threshold:
Dose rate: arbitrary selection among 0.5, 1.0, 1.5, 2.0, 2.5, 5.0, 10.0,
50.0, 100.0 μSv/h
b. Accumulated dose: arbitrary selection among 0.05, 0.5, 1.0, 2.0, 5.0,
10.0, 20.0, 50.0, 100.0 mSv
Jual LK3600+ Portable Nuclear Radiation Detector Dosimeter dengan harga murah dan berkualitas bergaransi tentunya. dapat di kirim ke seluruh wilayah Indonesia.

Jika anda butuh penawaran dan info Stok silahkan hubungi sales kami di No Telpon 0821 2742 8667 Telpon/SMS/Whatsapp.

Karyamandiritechindo.com Supplier dan Distributor LK3600+ di Indonesia. Karyamandiritechindo.com menyedikakan juga berbagai merk Alat ukur & Lab, Alat Survey, Alat komunikasi dan GPS

Dalam pengiriman produk yang pelanggan beli, sebelumnya sudah kami cek untuk memastikan produk dalam keadaan baik dan siap kirim.