Product Description
Lutron PC-6011SD Clamp Power Analyzer
LUTRON PC-6011SD is a Clamp Power Analyzer with SD card real time data recorder.
Measurements:
V, A, kW, kVA, kVAR, PF, kWh, kVAh, kVARh, PFH, Power factor, Phase angle, Frequency, Harmonics display, Temperature.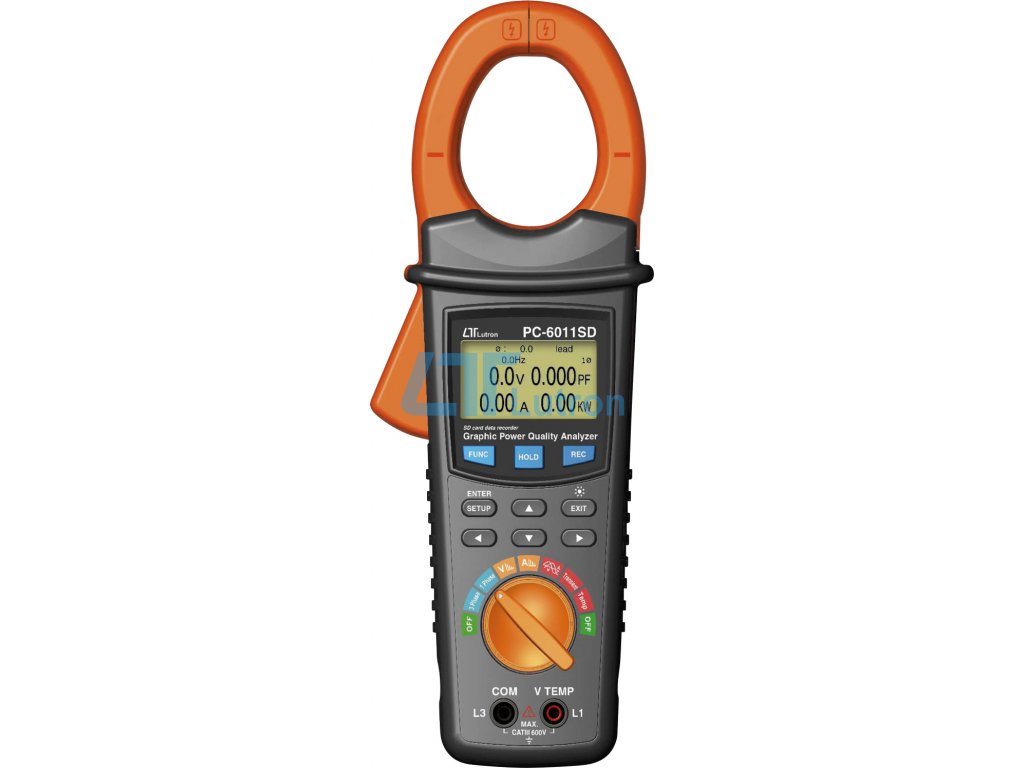 Features Lutron PC-6011SD Clamp Power Analyzer
(UAC: 10 V ~ 600 V; IAC: 5 A ~ 2000 A)
Clamp can accommodate up to 2.2″ (57 mm) diameter
Power quality analyzer for single-phase or balanced three-phasesystem.
Voltage and Current are the True RMS value.
Accessories included:
Instruction manual
8 GB micro SD card
Test Leads
Alligator clips
AC to DC 9V adapter ( linear 110V/220V )
Carrying case
Options:
thermocouple TP-11
USB cable
RS-232 kabel
software SW-U811-WIN
Jual Lutron PC-6011SD Clamp Power Analyzer dengan harga murah dan berkualitas bergaransi tentunya. dapat di kirim ke seluruh wilayah Indonesia.

Jika anda butuh penawaran dan info Stok silahkan hubungi sales kami di No Telpon 0821 2742 8667 Telpon/SMS/Whatsapp.

Karyamandiritechindo.com Supplier dan Distributor Lutron di Indonesia. Karyamandiritechindo.com menyedikakan juga berbagai merk Alat ukur & Lab, Alat Survey, Alat komunikasi dan GPS

Dalam pengiriman produk yang pelanggan beli, sebelumnya sudah kami cek untuk memastikan produk dalam keadaan baik dan siap kirim.