Product Description
SNDWAY SW-C32 32X Optical Laser Level
Save precious time and money on every construction job and get flawless, highly accurate levelling for all your projects. Whether for roadwork, home, deck or fence building, foundation installation, landscaping or excavations, this auto level offers fast, convenient and precise self-levelling, saving you from unnecessary hassle.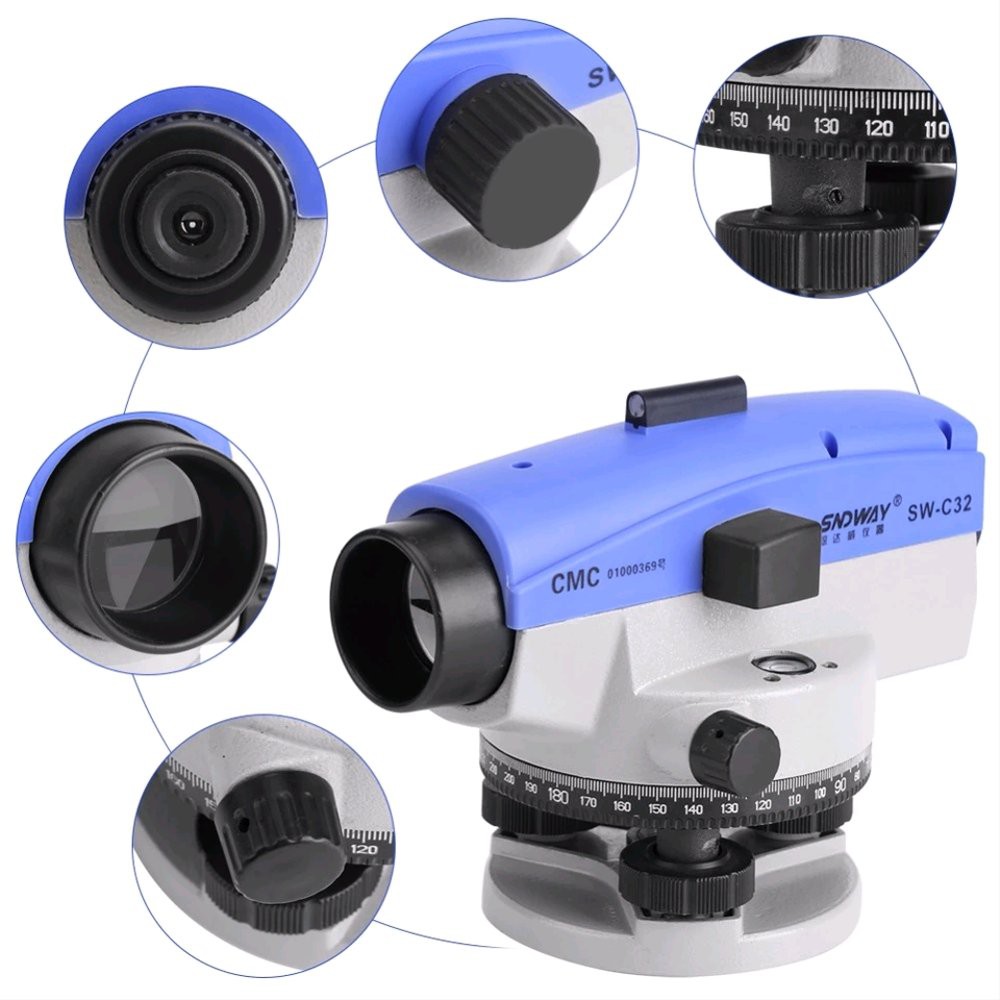 Features SNDWAY SW-C32 32X Optical Laser Level
High definition lens that can magnify the image up to 32x, allows you to work without issues, even in low light conditions.
360 degree rotary clear dials, provides more accurate location.
The horizontal knobs offer unlimited range, while the circular level enables angular measurements.
Comes with a plastic case, which makes it easy to be taken anywhere or to be stored for next time use.
Application: construction engineering survey, deformation and subsidence monitoring, mining survey,etc.
Specification SNDWAY SW-C32 32X Optical Laser Level
Standard Deviation per Km: 1.5mm
Telescope Imaging: Erect image
Magnification: 32x
Lens Diameter: 36mm
Field Angle: 1°20′
Shortest Sighting Distance: 0.4m
Stadia Multiplication Constant: 100
Stadia Addition Constant: 0
Circular Level Accuracy: 8'/2mm
Dial Scale Graduation: 1°/1gon
Compensator: V Hanging wire/magnetic damping
Working Range: ±15′
Setting Accuracy: ±0.3″
Thread: M16 or 5/8″
---
Produk asli Kami distributor langsung SNDWAY  . Harga murah dan berkualitas bergaransi tentunya. dapat di kirim ke seluruh wilayah indonesia.
Dalam pengiriman produk yang pelanggan beli, sebelumnya sudah kami cek untuk memastikan produk dalam keadaan baik dan siap kirim.
---