Product Description
FLIR SV87-KIT Vibration Monitoring Solution
Vibration trending and analysis can help detect serious problems with industrial machines long before the damage can be seen. That's why the FLIR SV87-KIT Vibration Monitoring Solution is essential for manufacturing processes that use rotating machinery, industrial pumps, fans, gearboxes, and motors. The included remote monitoring gateway stores sensor data and wirelessly transmits readings in real time to a mobile device or PC. This allows professionals to make knowledgeable decisions about machine operation and maintenance without having to wait for the next manual inspection – reducing unplanned downtime, lowering operational costs, and improving profitability.
Wireless continuous vibration and temperature monitoring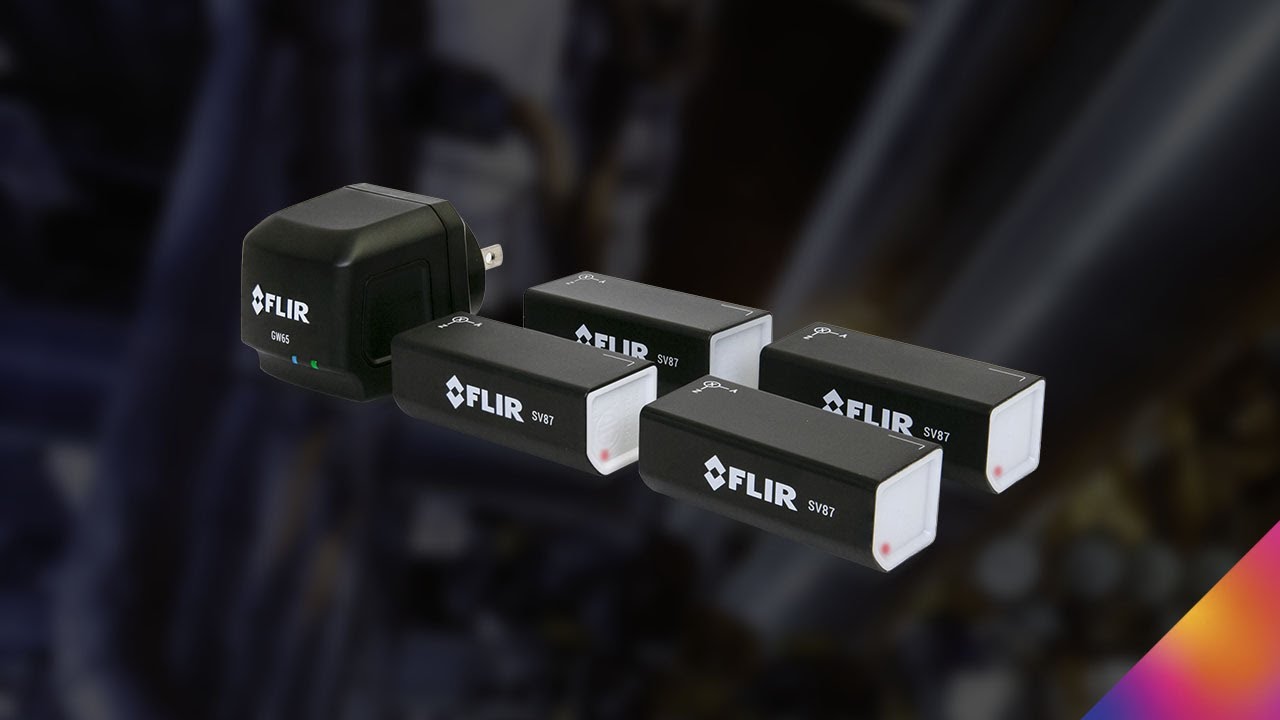 REDUCE MANUAL INSPECTIONS
Wireless sensor measurements provide live remote condition of key mechanical assets.
MAINTAIN SAFER OPERATIONS
Monitor conditions remotely from a mobile device or PC, and receive automatic alerts or emails as soon as abnormal conditions are detected.
ANALYZE DATA QUICKLY
View real-time data and trending charts, review data samples stored every 90 seconds, and export data to CSV files.
Specifications  FLIR SV87-KIT Vibration Monitoring Solution
Communication & Data Storage
Memory Type
On Gateway: Flash memory;
On Windows: PC hardware
Imaging & Optical
Storage Capacity
On Gateway: 32 MB (approx. 5 days of data for 4 sensors);
On Windows: Limited by PC hardware
Power
AC Voltage
Gateway: 100 V to 240 V AC, 50/60 Hz
Low Battery Indication
Sensor: Red LED
Environmental & Certifications
Drop test
Designed for 1 m (3.28 ft)
Radio Spectrum
2.4 GHz (Wi-Fi and Bluetooth)
Video
---
---
Produk asli Kami distributor langsung Flir . Harga murah dan berkualitas bergaransi tentunya. dapat di kirim ke seluruh wilaya indonesia.
Dalam pengiriman produk yang pelanggan beli, sebelumnya sudah kami cek untuk memastikan produk dalam keadaan baik dan siap kirim.
---