Product Description
Thuraya XT-Pro Dual
CV. Karya Mandiri Techindo has a wide range of Thuraya products – search by type, or model, or filter by brand to find the one you are after. If you still can't find it contact us..
The Thuraya XT-Pro Dual is the world's first dual-SIM dual-mode phone. Using a satellite SIM card and a GSM SIM card, you can now move in and out of terrestrial coverage with ease, enjoying connectivity wherever you are.
Extremely rugged with a shock, water and dust resistant body, the XT-PRO DUAL is also equipped with advanced navigation capabilities via GPS, BeiDou, Glonass, and Galileo for ultimate flexibility in all regions.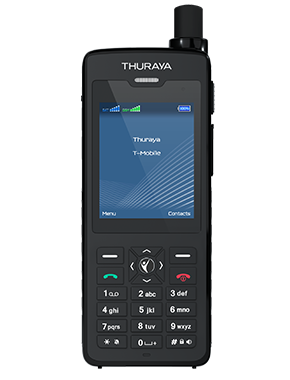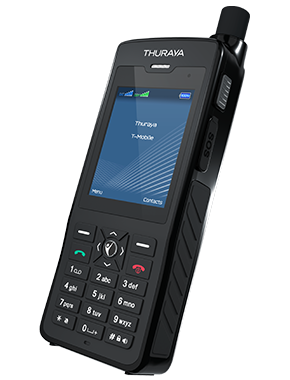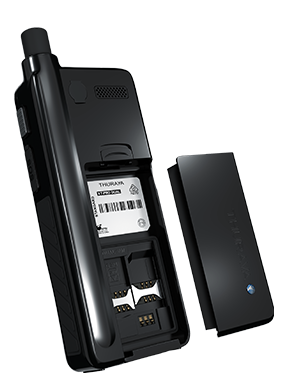 No matter where you are or how far away you are, we keep you connected. Thuraya's comprehensive satellite network provides reliable, clear and uninterrupted communications in more than 160 countries across Europe, Africa, Asia and Australia; and in GSM mode the phone supports most of the 2G/3G frequencies worldwide.
Fitur Thuraya XT-Pro Dual :
MODE TWO. dual sim.
Communicate seamlessly in satellite and GSM modes: the world's first mobile phone to combine dual and dual-SIM modes, the Thuraya XT-PRO DUAL has two SIM card slots for complete flexibility and choice.
SATELLITE AND GSM "ALWAYS ON"
Make and receive calls simultaneously on both networks with the XT-PRO DUAL's unique "Always On" SAT and GSM functions.
MOST POWERFUL BATTERY
Equipped with a long lasting battery, the XT-PRO DUAL has a talk time of up to 11 hours and a standby time of up to 100 hours, enabling reliable communication whenever you need it for an extended period of time.
DEDICATION SOS BUTTON
The XT-PRO DUAL has a dedicated SOS button, which is easy to use in times of trouble. Even when the phone is turned off, just press and hold the SOS button for three seconds.
Spesifikasi Thuraya XT-Pro Dual :
| | |
| --- | --- |
| Dimensi |  138 x 57 x 27 (mm) |
| Berat |  222 (g) |
| Waktu Siaga |  > 100 (jam) |
| Waktu Bicara |  > 11 (jam) |
| Rentang Operasi |  (-10 ° C dan + 55 ° C) 14 ° F – 151 ° F |
| Daya Tahan |  IP55 (Tahan debu dan air) / IK05 (tahan guncangan) |
Paket dalam Kotak :
Unit XT-Pro Dual (sudah Bahasa Indonesia)
Pengisi baterai
Data Kabel USB
Kepala Charger (untuk di Mobil)
Buku Manual, CD driver
Kartu garansi
Kartu sim prabayar (Termasuk pulsa $ 10) unit
---
---
Produk asli Kami distributor langsung Thuraya . Harga murah dan berkualitas bergaransi tentunya. dapat di kirim ke seluruh wilaya indonesia.
Dalam pengiriman produk yang pelanggan beli, sebelumnya sudah kami cek untuk memastikan produk dalam keadaan baik dan siap kirim.
---