Product Description
Thuraya XT-Pro
CV. Karya Mandiri Techindo has a wide range of Thuraya products – search by type, or model, or filter by brand to find the one you are after. If you still can't find it contact us..
Thuraya XT-Pro is the most advanced satellite phone in the world. Designed for professional users, this rugged and powerful Satellite Phone is equipped with a long lasting battery, ensuring you stay connected wherever you are.
The first satellite phone on the market featuring all three main navigation systems, this highly versatile phone has GPS, Beidou and Glonass capabilities. Featuring the largest screen of any satellite phone on the market, this satellite handset is equipped with toughened Gorilla® glass to suit the harshest environments. The screen is glare-resistant, allowing optimal visibility in bright sunlight and the brightness sensor automatically adjusts your screen's backlight.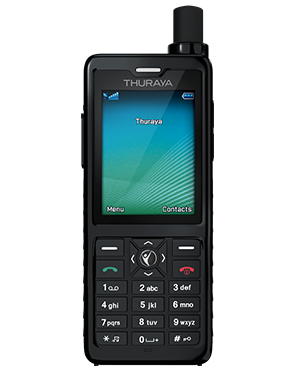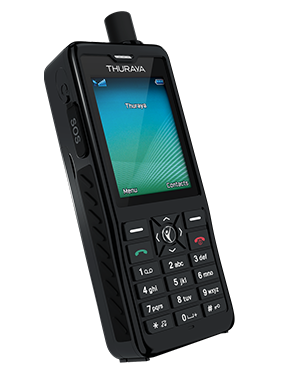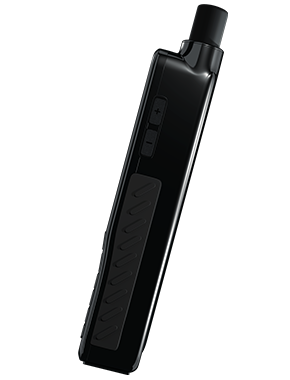 The world's most advanced satellite phone that is ruggedized, durable, Thuraya XT-PRO is the first satellite phone with built-in GPS, Beidou and Glonass. Has the highest flexibility in all regions and has the largest screen. The Thuraya XT-PRO is equipped with a dedicated SOS button with advanced navigation and tracking features.
Features Thuraya XT-Pro :
Global Navigation Satellite System
For the first time on a satellite phone, you can select a navigation system and choose between GPS, Beidou and Glonass for ultimate flexibility wherever you are.
Longest talk time of any satellite phone. With talk time up to 9 hours allows communication whenever you need it.
Glare resistant Gorilla® glass display
Glass adapted for harsh conditions/terrains. external display for easy reading in sunlight.
Calls, SMS, fax and Internet connectivity
Make calls, send SMS and fax messages and connect your laptop or PC to access the Internet in satellite mode whenever there is a terrestrial network available.
Dedicated SOS button
The XT-PRO has a dedicated SOS button which is easy to use when needed. Even when the phone is switched off, press and hold the SOS button for 3 seconds and the phone will trigger the emergency service (call and/or SMS) to the number that has been programmed.
Compact & rugged design
Quite compact in size and fits in your pocket, Thuraya XT-PRO is resistant to spraying water and dust as well as shock proof.
Additional features include:
Speakerphone, address book, alarms, calculator logs, calendar, calls, conference calls, contact groups, speed dialing, stopwatch, world time and more.
Specifications Thuraya XT-Pro :
Ukuran (bodi ponsel)
128 x 53 x 27 mm
Berat
212g
Spesifikasi Lingkungan
Suhu Operasional: 10º C hingga + 55º C
Suhu penyimpanan: -20º C sampai + 70º C
Kelembaban: 5 hingga 95% RH (pada 40º C)
Layanan panggilan dan pesan:
Panggilan, SMS, SMS ke email, fax
Layanan data:
GmPRS hingga 60/15 kbps (turun / naik) Sirkuit beralih 9,6 kbps
Sistem Satelit Navigasi Global (GNSS):
GPS, BeiDou, Glonass
Layar
2,4″ Layar kaca Gorilla® tahan silau
Perlindungan
Tahan air, tahan debu, tahan guncangan (IP55 / IK05)
Paket dalam kotak:
Thuraya XT-PRO
Baterai
Charger (termasuk 4 adaptor untuk UE, Inggris, AUS, Cina)
Kabel data USB
Buku panduan
Panduan pengguna dalam 13 bahasa
Katalog aksesori.
---
---
Produk asli Kami distributor langsung Thuraya . Harga murah dan berkualitas bergaransi tentunya. dapat di kirim ke seluruh wilaya indonesia.
Dalam pengiriman produk yang pelanggan beli, sebelumnya sudah kami cek untuk memastikan produk dalam keadaan baik dan siap kirim.
---