Product Description
Hioki DT4255 Digital Multimeter
Karya Mandiri Techindo has a wide range of Hioki products – search by type, or model, or filter by brand to find the one you are after. If you still can't find it contact us..
The Hioki DT4200 Digital Multimeter Series consist of a complete lineup of 9 models ranging from professional to industrial to pocket meters, delivering a super fast response rate and safety features that take electrical testing to a higher level. The DT4255 is a digital multimeter designed for maximum safety with voltage measurement terminals that are protected by a fuse.
CAT IV 600 V, CAT III 1000 V
Video on how to use digital multimeters
This video introduces how to use the DT4200 series of digital testers as well as some of the instrument's featured functionality. Hioki testers are engineered to help professional electricians do their jobs safely and quickly.
Features Hioki DT4255 Digital Multimeter
Prevents short-circuit accidents with a fast-blow fuse and current-limiting resistor (DT4255)
Prevents accidents with clamp-on sensor-based current measurement (DT4254, DT4255)
Voltage detection function (DT4254, DT4255)
Low-pass filter cuts high harmonics (when measuring inverter fundamental waveforms)
Broad -25°C to 65°C (-13°F to 149°F) operating temperature range (DT4254, DT4255)
Dual display lets you check voltage and frequency simultaneously
Digital Multimeter designed for maximum safety with fuse-protected terminals
– Accepts an AC clamp sensor
– Voltage detection function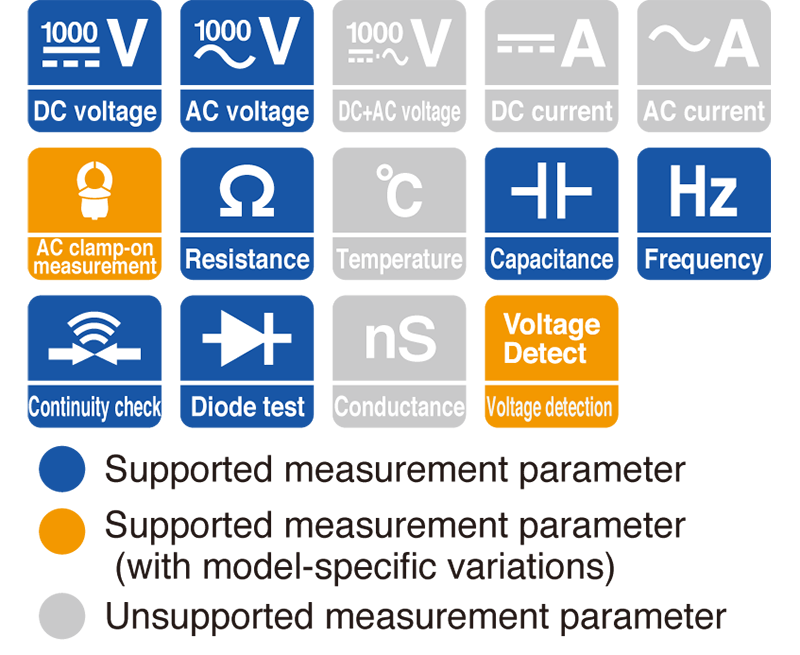 Thorough prevention of shortcircuit accidents
When using the resistance measurement function, a protective circuit functions to prevent a short-circuit accident in the event of erroneous operation such improperly supplying voltage input. Even if a short-circuit occurs inside the tester, a current-limiting resistor will limit any short-circuit current while a fast-blow fuse quickly and reliably disconnects the tester circuitry, preventing a short-circuit accident.
Clamp-on sensorbased current measurement eliminates the cause of accidents
Mistakenly measuring voltage using the current range may lead to a short-circuit. The DT4255 eliminates the root cause of such accidents by providing clamp-on sensorbased current measurement functionality instead of using conventional probes.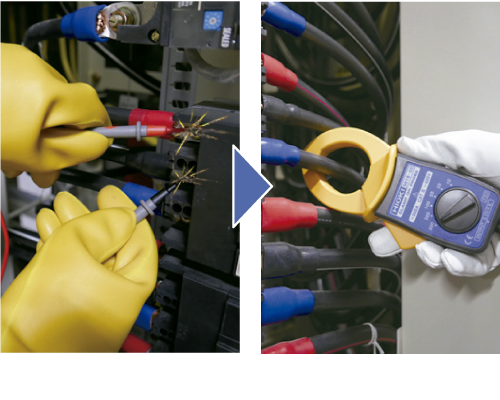 Measure output voltage on the secondary sides of inverters by eliminating harmonic components
Accurately measure the fundamental wave alone by eliminating harmonic components with the DMM's low-pass filter function.
Measurement data can be downloaded to, reviewed on, and saved to a computer.
If you connect the DT4255 to a computer with the optional Communication Package DT4900-01, you can graph data stored in the instrument's internal memory and display measurement results in real time on the computer. In addition, displayed measured values can be saved (in text format).
*The computer and multimeter are electrically isolated by means of optical communications so that data can be sent without concern for electrical hazards.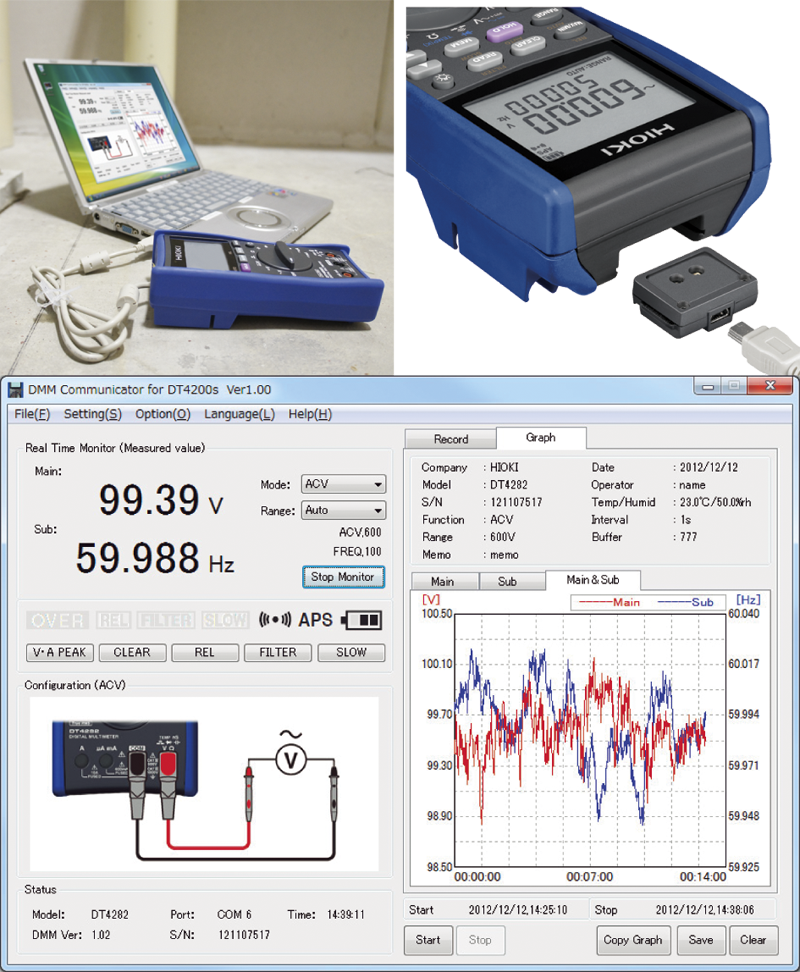 True RMS measurement for accurate measurement of even distorted current waveforms
Digital multimeters implement two types of measurement: mean-value measurement and true RMS measurement. The two methods yield significantly different measurement results for current waveforms, which are often distorted. For accurate measurement, it is necessary to use an instrument with true RMS capability.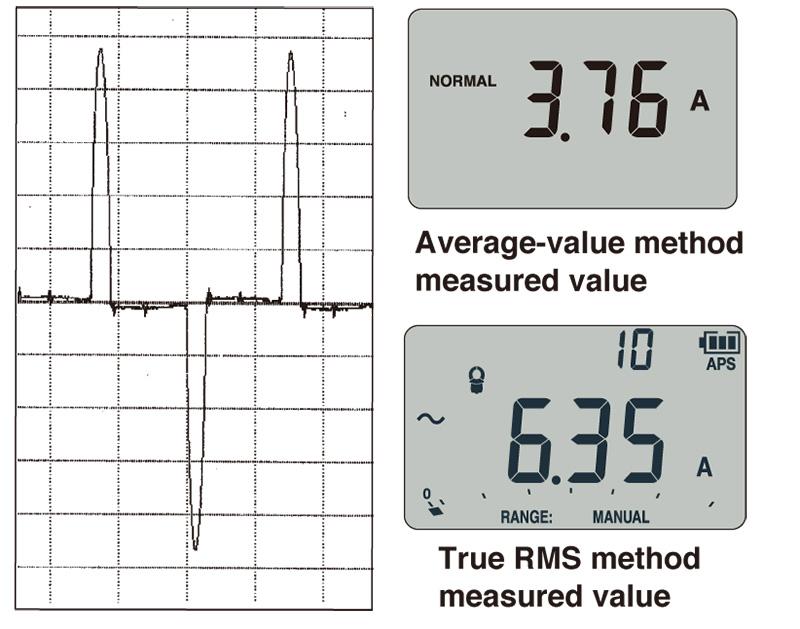 Designed and manufactured in Japan to ensure high quality and guaranteed with a 3-year warranty for peace of mind
All development, design, and manufacturing processes for almost all Hioki digital multimeters are carried out at our Head Office in Nagano Prefecture. Some of the industry's most advanced technological capabilities enable us to deliver products of the highest possible quality.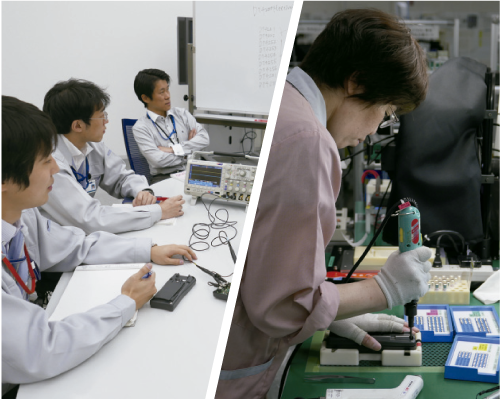 Safe measurement requires use of an instrument that suits the measurement location.
To ensure operators' ability to use measuring instruments safely, IEC 61010 classifies the locations in which instruments are used into a series of safety-based measurement categories (ranging from CAT II to CAT IV). Using an instrument that does not satisfy the required safety level can lead to an electrical accident.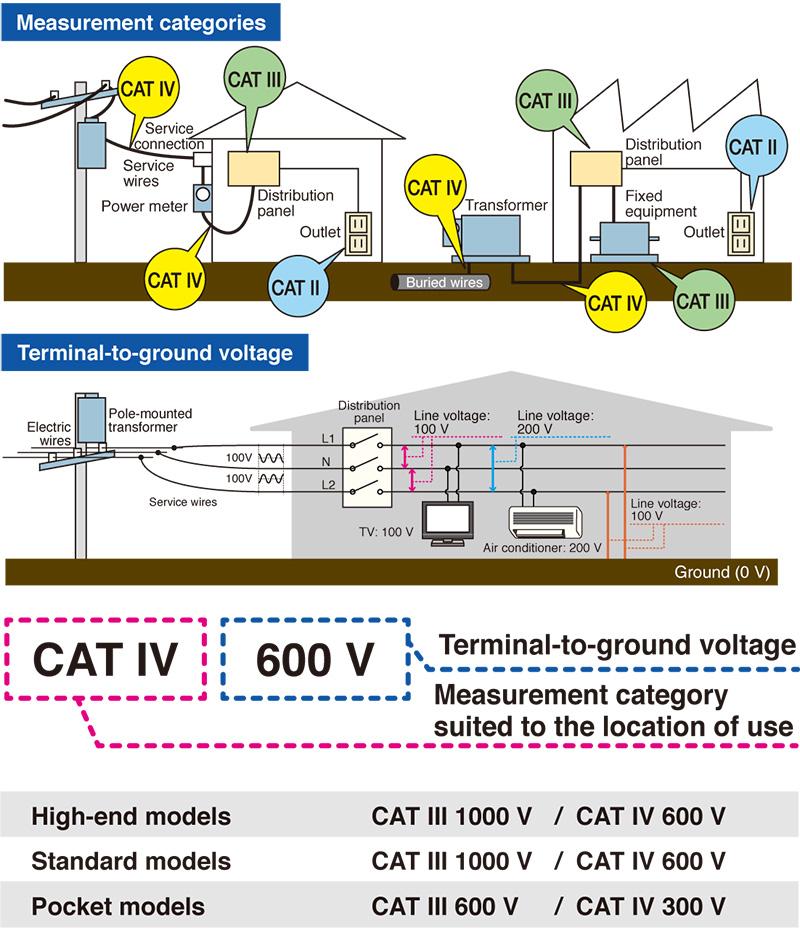 Specifications Hioki DT4255 Digital Multimeter
DC Voltage range
600.0 mV to 1000 V
5 ranges, Basic accuracy: ±0.3 % rdg. ±3 dgt.
AC Voltage range
6.000 V to 1000 V, 4 ranges, Frequency characteristics: 40 Hz to 1 kHz
Basic accuracy 40 – 500 Hz : ±0.9 % rdg. ±3 dgt. (True RMS, crest factor 3)
AUTO AC/DCV
Yes
Resistance range
600.0 Ω to 60.00 MΩ, 6 ranges, Basic accuracy: ±0.7 % rdg. ±3 dgt.
DC Current range
N/A
From 4 to 20mA Percentage conversion display
N/A
AC Current range
(use with Clamp on probes)
10.00 A to 1000 A, 7 ranges, Add the Clamp on probe accuracy to basic accuracy 40 – 1 kHz : ±0.9 % rdg. ±3 dgt. (True RMS, crest factor 3)
Temperature
(thermocouples)
N/A
Voltage detection
Hi: AC40 V to 600 V, Lo: AC80 V to 600 V
Capacitance range
1.000 μF to 10.00 mF, 5 ranges, Basic accuracy: ±1.9 % rdg. ±5 dgt.
Frequency range
99.99 Hz to 99.99 kHz, 4 ranges (limited by the minimum detectable voltage),
Basic accuracy: ±0.1 % rdg. ±1 dgt.
Continuity check
Continuity threshold [ON]: 25 Ω or less ,
[OFF]: 245 Ω or more,
Response time: 0.5 ms or more
Diode test
Open terminal voltage: 5.0 V or less, Testing current 0.5 mA or less,
Threshold of forward voltage: 0.15 V to 1.5 V
Other functions
Filter function, display value hold, auto hold, MAX/MIN/Average value display, relative value display, auto-power save, USB communication (option)
Display
Main and Sub displays: 4-digits LCD, max. 6000 digits, bar graph
Display refresh rates
5 times/s (Capacitance measurement: 0.05 to 5 times/s, depending on measured value, Frequency: 1 to 2 time/s)
Power supply
LR03 alkaline batteries ×4, Continuous use: 130 hours (backlight OFF)
Dimensions and mass
84 mm (3.31 in)W × 174 mm (6.85 in)H× 52 mm (2.05 in)D,
390 g (13.8 oz) (including batteries and holster)
Accessories
Test lead L9207-10 ×1, Holster ×1, Instruction manual ×1, LR03 alkaline battery ×4
---
---
Produk asli Kami distributor langsung Hioki . Harga murah dan berkualitas bergaransi tentunya. dapat di kirim ke seluruh wilayah indonesia.
Dalam pengiriman produk yang pelanggan beli, sebelumnya sudah kami cek untuk memastikan produk dalam keadaan baik dan siap kirim.
---